Emulsion Tanks
NorthStar Industries build Emulsion tanks Australia Wide.
North Star Industries have been supplying tanks to the Emulsion Industry for over 12 years.
They are custom build to the clients Specifications from 5,000 Litre to 40,000 Litre.

30,000 lt Emulsion Tank

25,000 Lt Emulsion Tank

15,000 Lt Emulsion Tank 40,000 Lt Emulsion Tank
PUMPS
The Pumps we supply have been specifically designed for pumping Emulsion. Incorporated in the design is a pressurised chamber inclosing in a double ended seal running in oil.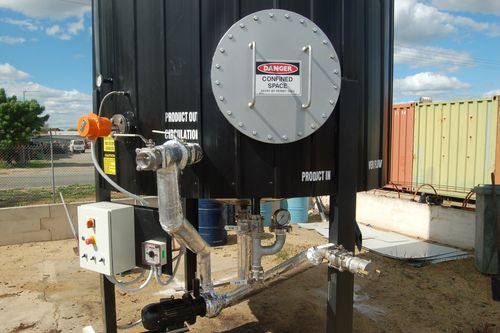 Valves
High quality stainless steel valves with heavy duty spindlesand handles are used to insure the product and equipment last.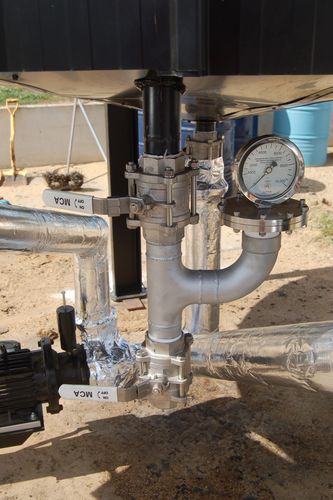 Level Indicators
Each high quality stainless steel level indicator is built specificaly for each tank, ensuring and accurate readout everytime.
Additional Accesories
Trace Heating
Motor Controllers
Kettle Heaters
Cam Locks Fittings
Petroleum Hose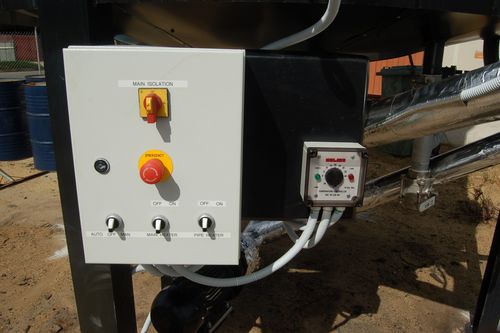 Services
Our team have over 10 years experience in the Emulsion industry and can carry out on-site repairs to pumps and pipe work as well as tank upgrades. We can also supply tank accessories seperatly when required.
Pipe work is constructed in mild steel or can supply stainless steel if required.